WELCOME TO THE
BYRON MUSEUM

JOIN US FOR A TRIP DOWN MEMORY LANE
This is what BYRON looked like when we started in 1994.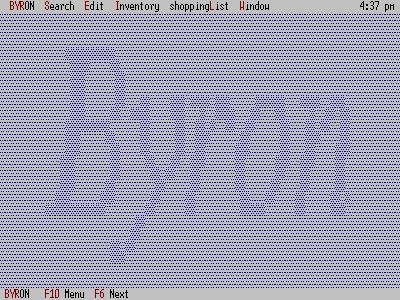 The background with the BYRON logo actually flashed briefly as it made an introductory chime. It looked pretty good for a DOS program.
This was actually the first use of the BYRON logo that is still used for the icon. If you've ever wondered why it looks so funny, now you know it was formed with text characters.
* * *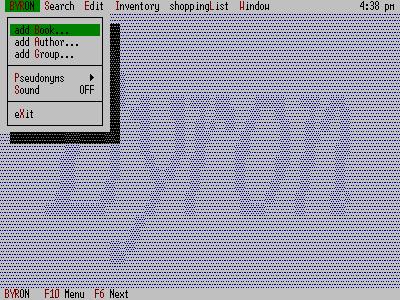 That first menu didn't do much. If you didn't like that introductory chime you were able to turn it off here.
* * *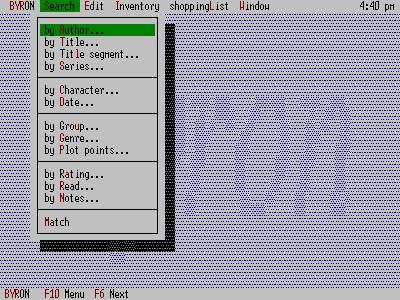 These were the main searches in the old BYRON.
Characters and Plot points were added within a year of BYRON's introduction.
* * *
Click right arrow to Continue...