SEARCHING BY AUTHOR
and Finding a Book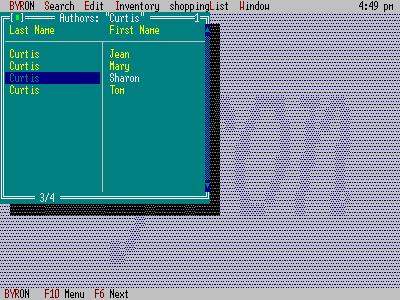 BYRON has a lot more authors now but the process of searching for one hasn't changed. We used the "soundalike" function even then, although you can't tell from this example.
* * *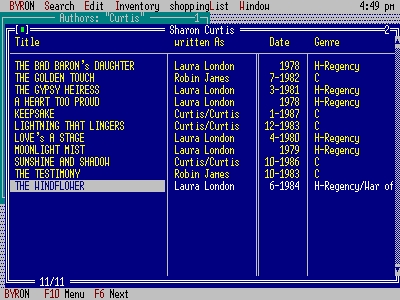 As with BYRON today, you could select an author to see their books.
BYRON always had groups, and the function to list an author's groups was added within a year or two.
* * *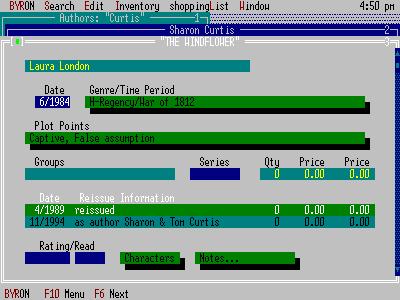 And if you know BYRON, you know that every search eventually leads to a book window.
Click right arrow to Continue...