HOME
Users:

What's new

Users' Section

Need Info?
Visitors:

Demo

F.A.Q.

What do users say?

About Updates

Contact Us

Order
Misc:

Museum

Tell a Friend
Exit:

Reciprocal Links

WebRings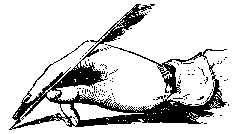 BYRON
Users Say . . .
Page 5
---
What have BYRON users been saying about the program?

---

Byron has been the best investment I have ever made. It is teaching me so much.

---
I figured it would be easier to buy a better database with a biannually update than keep my own. And BYRON is the best there is, there is no doubt about that one, not a single objection upon the fact has ever gone through my mailbox, and I have been participating on several maillists, where BYRON has been mentioned and recommended.

---
It is really a wonderful tool. I don't know what I would do without it. I know you and Randy work very hard on it and what a great job you do.

---
My Byron CD arrived 4 days ago. Not being any kind of computer expert I was very relieved that the installation was so easy.

I had meant to e-mail you at once, but I've been spending way too much time at the computer with Byron.

The customer comments about Byron on your website have said it all - but I must add my own praise.

I've been collecting romance books for 20 years and after having an old PC passed on to me a few years ago have kept an inventory on that. It was a huge effort to type in all the details of several thousand books so I totally understand the amazing job you have done with Byron.

The different search functions are excellent. Having all the books in the one database makes searching for a title so easy. I really appreciate the series listing too. Here in New Zealand many of the Silhouette and Harlequin titles were published with different numbers from the US editions. This made it hard to know if my collection was complete. Now I can compare my list with Byron and see what's missing.

Having listed all the titles published by an author is another great feature. I've used Amazon's listings a lot to find other titles by favorite authors but of course that meant going on-line. Now with Byron all that information is right here on my PC.

This is a truly wonderful resource for the romance bookaholic.


--- Colleen, in New Zealand
---
BYRON is wonderful. Quite useful!

---
I truly love this program. Believe it or not, I, the computer creampuff, got it going in nothing flat. I use it everyday.

I read Romance alot and since I found your progam I've opened myself to more and more authors. I hope when you do a program about mysteries you'll let us romance people know about it.


--- Jeanne, in California
---
Am never sure if I'm behind, current or ahead with BYRON. All I know is that I CANNOT live without it and don't want to screw up. In fact, would probably pay for the privilege of Randy responding to my annoying emails, update or not. LOL.

Have I told you lately that I LOVE BYRON?

---
Love this program, so informative, and I use it every day!

---
I love my Byron so much. I really appreciate all the work you put into it and for letting the rest of us benefit from all your hard work!!!

---
This reference database is the GREATEST! You can look up books and find the others in that series, get an idea of what a possible trade book is like, find books by author, title, hero, family name, plot type, I could go on forever.


--- Joan, in Wisconsin (on her website)
---
I'm having a ball with BYRON.

---
I was talking about mine (BYRON) on one of the romance listservs and she asked me a couple of questions about it and then said she was going to order and give my name. I was pretty thrilled because I had only had my own program about a week at that time. It's getting to be standard on some of the listservs and message boards that someone will ask a question and then say "Can one of you with BYRON look this up?" Your program is the standard!

Thanks a bunch!

---
I absolutely love the BYRON software. Thanks!

---
One of my reading groups started talking about Byron. There are a lot of people who swear by it, me included!

---
Just wanted to let you know that I received Byron on Monday. I have already begun using it and adding my collection to it. Wow! Excellent! Your database contains anything I would ever want to know about romance books. It was so easy to use too. The only thing I have to get used to is to close a search results window after I find the author or title. I ended up with too many windows open. But everything else is perfect.

Thanks for creating such a great database.

---
Thanks again for this wonderful product!!

---
Thank you for all your very hard work and for giving us such a wonderful product.


--- Patti, in Washington state
---
Oh Connie I just love the baby CD. It is so cute and easy to use. I just love updating this way. Thanks for going through the trouble. I so love Byron. I read a new author the other day. After reading the book I wanted to order all her books. I went to Byron and put the author's name in and printed the list. Now I can work from the list.


--- Caroline, in Illinois
---
Thanks for creating such a great program! I use it constantly.

---
I just wanted to let you know how helpful BYRON has been. I have been inventorying my library, which due to space considerations I must keep in boxes. So far, I've found at least 10 duplicate titles that I didn't know I had. I think that BYRON may save me money in the long run because I won't buy accidentally buy duplicates.

My thanks for a very helpful tool. I will most certainly get your Sci Fi/Fantasy version when it become available.

---
I use the database everyday and recommend it to all my reader friends.

---
I love my BYRON and can't imagine being without it.


--- Priscilla, in New Mexico
---
I have been using BYRON for only two days and I'm just awestruck! I've been working on a database like this one for 5 years and haven't come near to BYRON's capabilities. Needless to say, the instant I received your program and checked it out, I deleted mine. BYRON has everything I was trying to do, plus more. I fully intend to send you some information as soon as I'm finished inventorying my collection (about 3,000).

Also, I wanted to comment on another of your features. The pricing and total pricing features are invaluable to me. With my collection and that of my husband's, we have well over 6,000 books! I am eagerly looking forward to the Sci-Fi database as that is what he reads. He has some of the really old ace doubles and other collectibles. I put the cover price on all books in the database that I have and as soon as I'm done I will have a list and price for each book for insurance purposes. Since I'm licensed to work in the insurance industry, I know my homeowners policy nowhere near covers the loss of our collections. This will give us something to use to increase coverage for these books.

Thank you so much for a great program!

---
I'm finding BYRON invaluable in my bookstore -- and obviously I haven't discovered or used all its features yet!!! :)

---
Just to let you know that I did receive the BYRON program. It's awesome. I had no idea of its capability, versatility, features, info, etc. Love the fact that I can add additional books and make changes to include more info. Lot's of space for 'Notes.' So very easy to operate. (Haven't tried the back up yet). I don't think there's anything out there that can top this!! I can't get over the fact that a lot of books have blurbs, and that most of the upcoming books are listed. I also found every one of my Dell "Candlelight Regencies" from the late 60's to early 70's listed! It's truly a 'Library of Information.'

This, without a doubt was well worth the wait. I'm in hog heaven right now. Thanks much.






---